U15 AA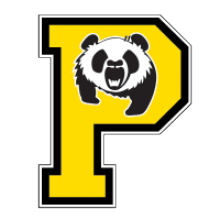 2020 U15 AA Tryout Information
---
U15 AA Tryouts
ALL PLAYERS WILL BE GUARANTEED THREE ICE SESSIONS FOR TRYOUTS.
PLAYERS MUST CHECK IN AT FRONT TABLE BEFORE EACH ICE SESSION
TEAMS WILL BE POSTED CLOSER TO THE FIRST TRYOUT.
FIRST & SECOND ROUND RELEASES WILL BE POSTED ON THIS WEB PAGE unless otherwise specified by coaches.
PLEASE MAKE SURE ALL REQUIREMENTS ARE MET BELOW IN ORDER TO ASSURE A SEAMLESS START TO TRYOUTS
** TO VIEW GROUPS CLICK ON THE COLOR UNDER THE TEAM COLUMN IN THE SCHEDULE**
Requirements:
- Valid Respect in Sport Parent Certification. CLICK HERE to determine if your certification has expired.
- Scanned copy of players Birth Certificate, uploaded to registration online.
- For new registrants (Not previously registered with an EFAC Pandas team) - Scanned copy of a current gas/power bill as proof of residency (required one time only) , email to registrar@efacpandas.com with the subject line "Registration Documents - Last Name". Or upload the document in the Online Registration.
- Notification of intention to apply for outside funding (i.e. Kid Sport or JumpStart) via email - registrar@efacpandas.com
PLEASE SEE THE SCHEDULE BELOW

:
**SCHEDULES MAY CHANGE SO PLEASE CHECK BACK OFTEN**
ROUND 2 (CONTINUED SOCIALLY DISTANCED SKATES)
SEPTEMBER 13 - PLEASE CLICK HERE TO VIEW THE PLAYERS
CONTINUING ON

WITH THE EFAC U15 AA PANDAS EVALUATIONS.

IF YOU HAVE BEEN RELEASED AND ARE LOOKING FOR A SECOND U15 AA TRYOUT, PLEASE CONTACT THE EFAC REGISTRAR. OTHERWISE PLEASE CHECK IN WITH THE ASSOCIATION YOU ARE LOOKING TO TRYOUT FOR NEXT.

Thank you to all the players who have taken part.
ROUND 3 (COHORT SELECTION PROCESS)

MONDAY

SEPTEMBER 14

6:45 PM

9:00 PM

CALLINGWOOD A ARENA

ALL

TUESDAY

SEPTEMBER 15

7:00 PM

9:15 PM

CALLINGWOOD A ARENA

ALL

THURSDAY
SEPTEMBER 17
8:45 PM
10:00 PM
CALLINGWOOD B ARENA
ALL
RELEASES COULD POTENTIALLY TAKE PLACE AT ANY TIME