U18 AAA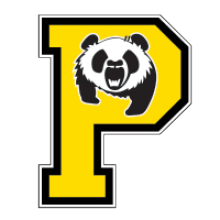 2020 TRYOUT INFORMATION
---
U18 AAA Tryouts
REGISTRATION IS NOW CLOSED
ALL PLAYERS WILL BE GUARANTEED THREE ICE SESSIONS FOR TRYOUTS.
PLAYERS MUST CHECK IN AT FRONT TABLE BEFORE EACH ICE SESSION TO PICK UP APPROPRIATE JERSEY COLOR AND NUMBER.
TEAMS ARE POSTED IN THE SCHEDULE. CLICK ON THE COLOR TO VIEW GROUPS.
FIRST & SECOND ROUND RELEASES WILL BE POSTED ON THIS WEB PAGE.
PLEASE SEE THE TRYOUT SCHEDULE BELOW:
**SCHEDULES MAY CHANGE, PLEASE CHECK BACK OFTEN**
PLEASE CONTACT THE REGISTRAR IF YOU WERE RELEASED AND HAVE QUESTIONS ABOUT YOUR NEXT STEPS.
ROUND 2 (COHORT SELECTION PROCESS)
THANK YOU TO ALL OF THE PLAYERS WHO HAVE TAKEN PART IN THE EVALUATION PROCESS UP TO THIS POINT. THE COACHES SINCERELY APPRECIATE ALL OF THE HARD WORK THAT YOU ALL HAVE PUT IN TO YOUR CONTINUED DEVELOPMENT.
SEPTEMBER 14 - PLEASE CLICK HERE TO VIEW THE PLAYERS WHO WILL BE CONITNUING ON WITH THE U18 AAA PANDAS TEAM.
ROUND 3 (CONTINUED COHORT SELECTION PROCESS)
| | | | | | |
| --- | --- | --- | --- | --- | --- |
| DAY | DATE | START | FINISH | LOCATION | ACTIVITY |
| MONDAY | SEPTEMBER 14 | 5:30 PM | 7:00 PM | UA BUTTERDOME | FITNESS TESTING |
| TUESDAY | SEPTEMBER 15 | 8:45 PM | 9:45 PM | CALLINGWOOD B | TEAM TRAINING |